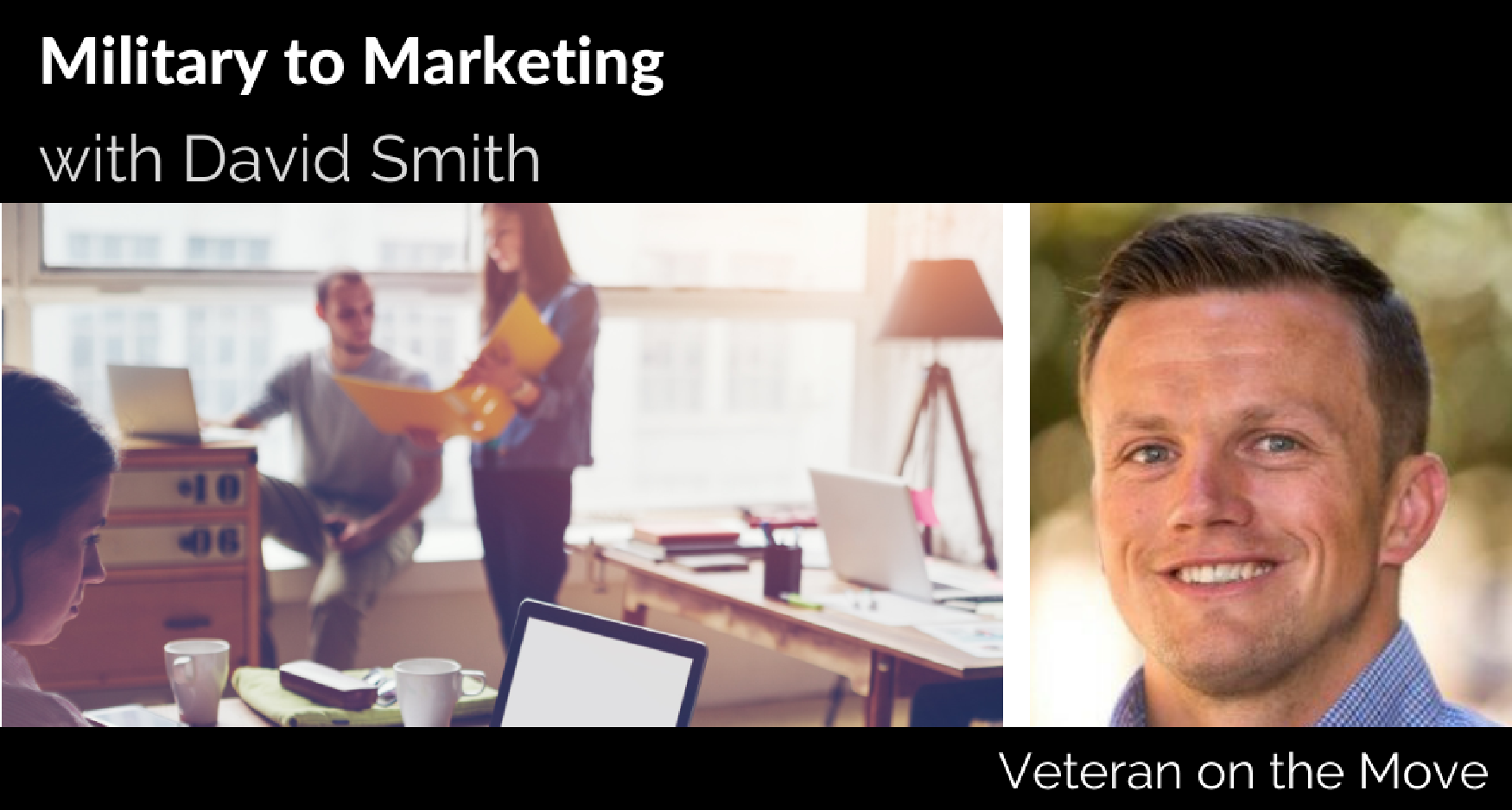 Listen to the Episode Below (37:14)
163: Marine Combat Veteran David Smith with Dogu Data and Development
On today's episode, Joe Crane welcomes Marine Combat Veteran David Smith with Dogu Data and Development. David is a Marine veteran and entrepreneur, who overcame PTSD and went on to succeed in other areas of his life. Listen to his story, and learn how he be climbed the ladder to becoming the CMO of Dogu Data AS. Tune in!
Experience in the Military
David served for four years in the Marines, first as a rifleman and then as a team leader. He fought a couple of times in Iraq. Initially, he wanted to stay in the military.
Not soon after his transition, he joined the national guard special forces. For some reason, he got caught in the middle without a specific unit and got out. That's when he decided to finish college.
Hard Work Pays Off
David had no clear idea on what to do. He did not even plan about getting out of the military.
"I thought I would always be in the military doing special operations or whatever else, and it never really crossed my mind that all of a sudden I'm going to be out." -Doug Smith
He worked $13-14 per hour at a construction site until someone noticed the Marine Corp sticker on his truck. That led him to another job, which was working graveyard shifts as security guard in an oil company. His worked helped him finish college.
Continuing the Journey
He studied political science in Berkeley. David originally wanted to study business, but he did not do well in Math.
He shares the times when he missed being in the military. Because of that, he would visit the memorial and spend some time with his military colleagues.
To hear about Marine Combat Veteran Doug Smith with Dogu Data and Development, download and listen to the entire episode. Leave us a rating and review if you enjoyed the show. We would love to hear from you!
Episode Links:
Stanford Ignite Program
Download Joe Crane's Top 7 Paths to Freedom or get it on your mobile device. Text VETERAN to 38470.
Join the Veteran on the Move on Facebook!
Check out Veteran on the Move on Facebook to connect with our guests! It's also a great place where you can stay in touch with other veterans who are transitioning to entrepreneurship, and get updates and free gouge on the people programs and resources to help you in your transition to entrepreneurship.
The Veteran On the Move podcast has published over 150 episodes giving listeners the opportunity to hear in-depth interviews conducted by host Joe Crane featuring the people, programs and resources to assist veterans in their transition to entrepreneurship: Marine Corps, Army, Navy, Air Force and Coast Guard veterans, DOD, entrepreneurship, business, success, military spouse, transition, education, programs and resources.  Veteran On the Move has garnered over 500,000 listens verified through Stitcher Radio, Sound Cloud, Itunes and RSS Feed Syndication making it one of the most popular Military Entrepreneur Shows on the Internet Today.