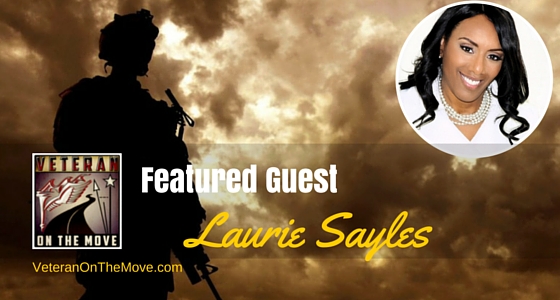 Listen to the Episode Below (41:16)
105: Marine Veteran Laurie Sayles Artis worked her way through Corporate America for over 20 years after getting out of the Marine Corps in the early 90's, before discovering her entrepreneurial opportunity in government contracting.  The government likes to do business with those they know, like and trust.
Laurie S. Artis is the President & CEO of Civility Management Solutions, providing professional services as SBA (8a), SD Veteran, and ED/Woman Owned Small Business. She served 10 years as a Woman Marine during Grenada, Lebanon and Desert Storm and has won the SBA SCORE 2015 Award for Services and the 2015 Resiliency Award with the Women Veteran Campaign. She testified to the U.S. Senate Small Business Committee on Veteran Entrepreneurship and serve as 1st elected Woman Officer on the Veteran Entrepreneurship Task Force Committee. Ms. Artis received a degree from UMUC and have attended many entrepreneur trainings.
Veteran entrepreneurship programs discussed in this episode:
Veterans Institute for Procurement
Women Veterans Igniting the Spirit of Entrepreneurship
Service Corps of Retired Executives
The Veteran On the Move podcast has published over 100 episodes giving listeners the opportunity to hear in-depth interviews conducted by host Joe Crane featuring the people, programs and resources to assist veterans in their transition to entrepreneurship:  Marine Corps, Army, Navy, Air Force and Coast Guard veterans, DOD, entrepreneurship, business, success, military spouse, transition, education, programs and resources.  Veteran On the Move has garnered over 500,000 listens verified through Stitcher Radio, Sound Cloud, Itunes and RSS Feed Syndication making it one of the most popular Military Entrepreneur Shows on the Internet Today.