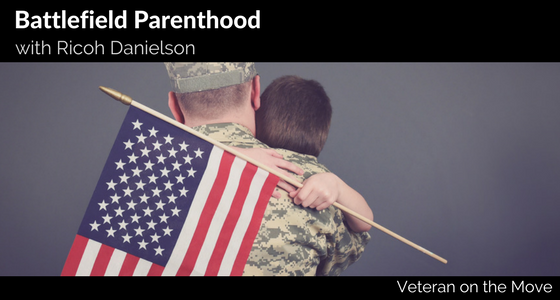 Listen to the Episode Below (30:46)
189: Army Veteran Ricoh Danielson
Ricoh Danielson is a US Army veteran of OIF and a multi-rotational operator of Iraq, Afghan and Haiti. He is a commissioner for veteran commission in Phoenix and former city commissioner of Scottsdale. Ricoh is a small business owner and silent actor for many small businesses.
"If you put checks and balances in your systems, then you will be ahead of your game as well." – Ricoh Danielson on scaling a business.
Transition from the Army
Ricoh retired from the army in 2008 and became a security operator for different organizations. His newfound work gave him the experience of working with a lot of Marines in Afghanistan.
His transition was tough. During such time, he went through divorce and homelessness. Among the biggest challenges he faced was finding his life's purpose.
At one point he had worked 28 different jobs. It was not soon when he realized he could be an entrepreneur like other members of their family.
Pursuing Success as Entrepreneur
Ricoh did not allow challenges to defeat him. He picked himself up and decided that it was enough.
"Believe in your product and service because you are not just going to sell to anyone; you will be helping people who have that need." – Ricoh Danielson
Not long, he successfully graduated from law school and started his own digital forensics firm. He also got an MBA and another Master's degree in UCLA.
Into Digital Forensics
Ricoh first came across digital forensics in Iraq. They went into a raid one time and found some computers and burner phones left behind. He learned how to extract data from them.
When he went into law school he saw the same thing. By and by, it inspired him to get into business. He worked his way up the ladder to the success he has now.
To hear about digital forensics for your organization, download and listen to the entire episode featuring Ricoh Danielson. Don't forget to leave us a 5-star rating and review if you enjoyed the show. We would love to hear from you!
Episode Links from Army Veteran Ricoh Danielson:
Ricoh's website
Battlefield Parenthood book
Email: ricohdanielson@gmail.com
Download Joe Crane's Top 7 Paths to Freedom or get it on your mobile device. Text VETERAN to 38470.
Join the Veteran on the Move on Facebook!
Check out Veteran on the Move on Facebook to connect with our guests! It's also a great place where you can stay in touch with other veterans who are transitioning to entrepreneurship, and get updates and free gouge on the people programs and resources to help you in your transition to entrepreneurship.
The Veteran On the Move podcast has published over 150 episodes giving listeners the opportunity to hear in-depth interviews conducted by host Joe Crane featuring the people, programs and resources to assist veterans in their transition to entrepreneurship: Marine Corps, Army, Navy, Air Force and Coast Guard veterans, DOD, entrepreneurship, business, success, military spouse, transition, education, programs and resources. Veteran On the Move has garnered over 500,000 listens verified through Stitcher Radio, Sound Cloud, Itunes and RSS Feed Syndication making it one of the most popular Military Entrepreneur Shows on the Internet Today.